INTRODUCING:
Build My Business App
A code-free and bullet-proof opportunity For Business Owners Who Desire a Stress-Free Solution to Reduce Their Workload, Captivate Their Customers, and Increase Revenue
You want (so badly) to Simplify Your Business, Attract + Retain Clients, and Increase Revenue WITHOUT Overworking or Burning Yourself Out
By this point in your business you've found hard-won success,
but along the way that meant signing up for every-single-software in the world then digitally-duct-taping them together (yet they still don't do the job)! Rather than simplify your life and business you've found yourself whirling (with confusion) through the sales funnel they promised would streamline your business.
If you're honest you'll admit
that as someone who desires to be a top leader in your field you just don't have the time for this!
You're an expert in your field and perhaps you've got the experience and credentials to back it up
And, you've overcome your biggest struggles to achieve success as a business owner…
But Now You're at a Fork in the Road facing The Good and The Ugly in Your Situation
The Good:
On one side business has historically been OK (GOOD even) with a consistent flow of new clients + consistent income each month (and you're grateful for that)
The Ugly:
You secretly wonder if your business is scalable, sustainable, and positioned to lead in your industry, especially in the uncertain pandemic prone environment we're facing (shhh we won't tell anyone)
Build My Business App
A code-free, income-driven, bulletproof opportunity For Business Owners Who Desire a Stress-Free Solution to Reduce Their Workload, Captivate Their Customers, and Increase Revenue in a Done-With-You Program
In 6 short weeks with me you will:
Create a new tool to increase your income and retain more clients and customers after their initial order or purchase
Create a system that helps you stand out online (especially in your industry)
Communicate more clearly with your target market so that you can discover and offer the products and services they really want to purchase
Have a new revenue stream that's ready to upload and market in the app store within record time
Enjoy a higher conversion of leads that turn into paying customers or clients
Build a more cohesive and engaged community that thrives in its own digital ecosystem
Discover the benefit of owning an app – a tool that's media-and-visibility ready to garner press mentions and position you as an industry authority
Create a substitute or replacement for your previously haphazardly created, digitally-duct-taped marketing funnel
In this one-of-a-kind App Building Experience for Non-Tech Creatives, Service Providers, Coaches, and Other Entrepreneurs You Get:
Weekly step-by-step training modules including video recordings, worksheets, checklists,
Access to the number one code app-builder software to create your app
Access to Sydney's private resources and support
Access to Sydney's Systems and Structures
Private Access to Sydney for 6-weeks.
Submit your work and questions for personalized feedback and guidance every step of the way.
Live video calls with Sydney. You bring the Q!'s we've got the A's
1:1 coaching from Sydney in group calls where you can address your unique goals and business needs.
You Also Get:Exclusive access to witness the private coaching of all group members to help you get additional clarity and hear of innovative ideas your peers may share that you never thought of.
Private members portal where all live training and Q&A calls are uploaded for 24/7 access.
Here's our business app-building 6-week agenda:
Welcome: As soon as you enroll in the program, you will receive a welcome email to give you an idea of what to expect for the next 6 weeks.
How to access your program materials and information about the apps we'll be using
Passwords and links to our video calling platform
My personal phone number so that you can rest assured that you have 24/7 access to me
Week 1: Defining User Experience
What you will be working on:
Start to define the look, feel, and usability of your app
Define how you want your clients and customers to feel as they navigate through your app
Create an app-map to lay out each step and define how your user will navigate through each page of your app
Make a plan to present a seamless, easy-to-navigate, and user-friendly interface that your clients and customers will love.
Weeks 2-3 – Build Your App With Zero Code
What you will be working on:
Now it's time to create a well-designed but easy to use interface for your app!
Start to create the pages, menus, buttons, and links in your app
Set up plugins and add your content to give your app the user experience you defined.
Ensure you create an interaction-rich interface your community will rave about and return to daily
Week 4 – Building Community
What you will be working on:
Learn how building a community creates buzz around your brand and makes your app the next-best-thing online before it even launches
Define who your users are and how you will create a bond with them
Learn how to foster and manage user-relationships so that users can interact with one another and grow an even bigger affinity for your brand
Create a content-strategy to position your brand as an authority, encourage daily visits to your app and foster interactions between your users
Learn how you can use content generated by your users for even more brand awareness, credibility, and community engagement
Week 5 – Monetizing Your App
What you will be working on:
Decide how you will monetize your app
Explore various monetization strategies, for example, will you charge for downloads, offer in-app upgrades for additional content/experiences, sell merchandise on your platform, add services, or perhaps come with another great idea
Create and implement a monetization strategy that will work best for your business
If you're in business you've got to stay profitable and have a way to scale your growth. Your monetization strategy is crucial to your success!
Week 6 – Launching Your App
What you will be working on:
Make magic as you learn how to manage your app content, create push notifications, and manage users & analytics
Get the word out about your app
Create awareness and hype around your brand so that there's a loud and loyal fan-base waiting by the phone to hit the download button when you launch
Work to implement the strategies and timelines we've reviewed
Engage with your community to encourage continued engagement and growth for your app
Liaise with the media and manage press mentions as needed
Work with influencers and super-users to flesh out a plan for engagement with your brand.
Sit back for a second and enjoy the accolades and community you've created!
I'm Giving You My All + Over-Delivering in Build My Business App, especially in this round. You may not see this same offer presented again!
What's in it for you?
As soon as you enroll in Build My Business App, you'll receive an email welcoming you to the (business) party!
You're going to get:
6 weekly Video Training Modules with Sydney. The training videos give you step-by-step instruction on the exact methods you'll use to build your own business app (using our code-free app-builder software). Our goal is to help you increase your revenue, make you more visible, and enable you to attract perfect leads while retaining past customers and clients.
6 Workbook PDF's to accompany your video training modules.
1 LIVE Q&A Coaching Call per week. I'll be there alongside you on this journey so that you're never left to wonder what to do next.
1:1 access to ME, a successful entrepreneur and tech coach who has skyrocketed her success and helped entrepreneurs like you do the same in a short period of time. You'll enjoy personalized feedback, support, and accountability from ME each week.
My Tech Toolbox. Access to the only platforms and tools I recommend, to build your successful business app! Tech-overwhelm will be but a distant memory!
But that's not all! If you're anything like me you'll never let a stack of bonuses pass you by!
Your Enrollment Includes
Lifetime Access to 6 Week Program
Software License for One App (Value $1399)
Two 1-Hour VIP Calls with Developer (Value $497)
Administrative Access to App Builder (Value $350)
App Submission to Google Play & App Store (Value $125)
Done For You Marketing Plan (Value $600)
Done For You Launch Strategy (Value $600)
Done For You Monetization Strategy (Value $600)
Ad Rate Sheet (Value $200)
App Validation Testing & Forms (Value $500)
Done For You Graphics Editing (Value $1200)
12 Months of Maintenance & Updates (Value $1000)
Professional Level Subscription (Value $1,500)
24/7 Access to Developer for Any Assistance (Value $800)
AND RESULTS!!!
Enrollment Closes
May 10
WANT TO KNOW WHAT CURRENT CLIENTS EXPERIENCED WHILE WORKING WITH ME? LISTEN IN!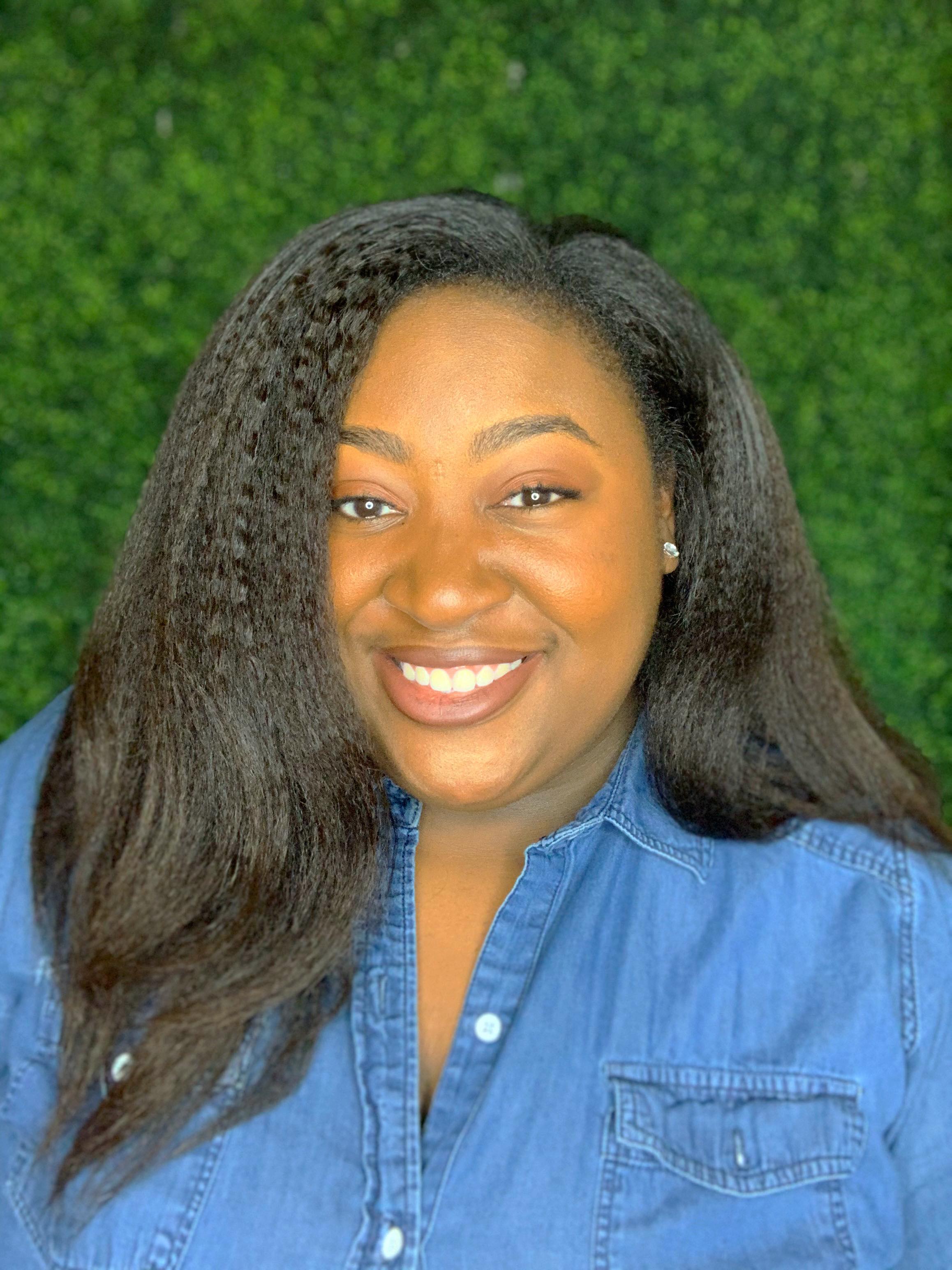 Hi, I'm Sydney. Your Developer
I'm here to hand you back the most valuable asset you'll ever own in this life:
TIME! As an app developer and technical strategy coach, I help non-tech business-owners and creatives (like you) go from zero to app, with a product that's ready to upload on mobile app markets in just 6-weeks (if you're willing to do your part).
What qualifies me to help you?
Other than the initials I earned behind my name, I've been in business for myself for a number of years and in that time I have
serviced 254 App Entrepreneurs,
won numerous pitch competitions for tech startups, and
generated a quarter million in sales.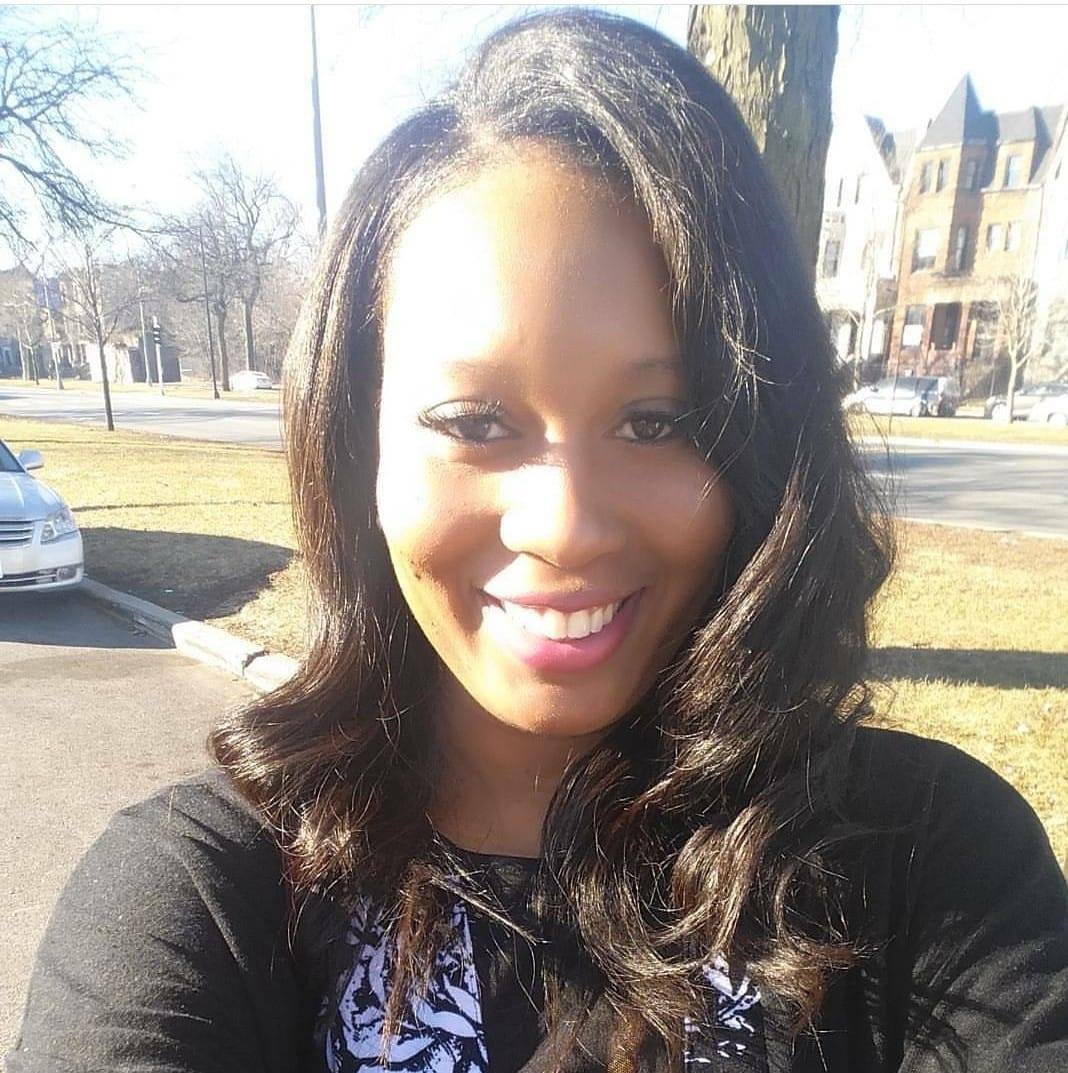 Twanita D. - Boss Experience App
"Hi Sydney!! I am super excited to tell you this amazing news!!!! I received an email stating that the app caught the attention of some producers for the AMC Network show NewsWatch."
Stephanie M - HDI App
"You are the bomb! I don't know how you do this and you explained each step so well. This is so brilliant, I can't believe nobody has done this before. I could not have done it without you."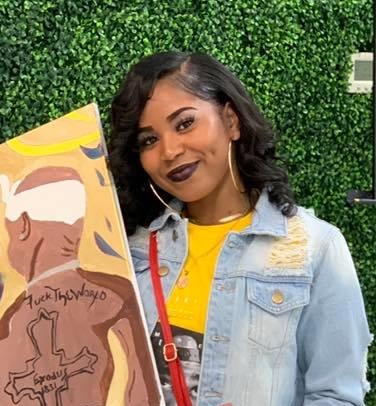 Jasmine Green - LuckyHue App
"Thank you! I'm so excited!!! I've been getting more directory entries too. But yes, I am super excited. You definitely did an amazing job with the app and I can't thank you enough!"